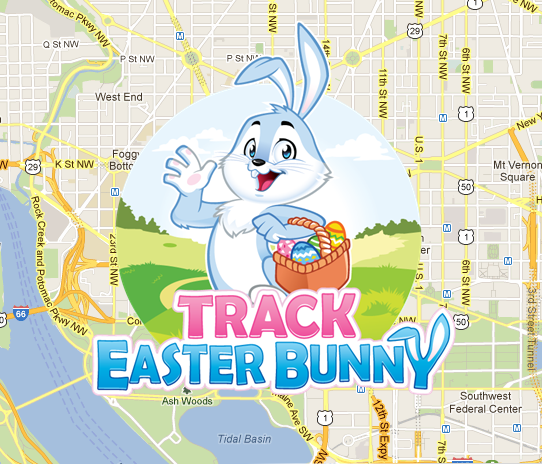 We're booting up the Easter Bunny Tracker system and getting ready to provide real time interactive updates as the Easter Bunny travels around the world.
It's been a wild couple of months here at Track Easter Bunny headquarters.  All of the behind-the-scenes work with our engineers has been well worth it.
We are working feverishly on last minute preparations.
It's still early, but according to our observers setting up in the field, we expect to see the Easter Bunny hopping as early as Easter Eve, Saturday, March 30.
You will be able to track the Easter Bunny from our website, Facebook and Twitter in 3 short days.
We've looked over all the records, statistics, and collaborated with researchers, and fully expect the Easter Bunny's first stop to be Christmas Island.  Christmas Island is the easternmost island in the island nation of Kiribati located in the Pacific Ocean.
Here's something to do while you're waiting for the Easter Bunny to arrive: play some Easter Bunny games, read poems, download some coloring pages, catch up on your trivia, or find an Easter Egg hunt near you.
All this and more is waiting for you at TrackEasterBunny.com.
We thank you for your feedback and hope you enjoy what we believe is going to be a great event!