Track the Easter Bunny with our Easter Bunny Tracker: a service that lets you keep track as the Easter Bunny delivers Easter eggs and candy to the homes of children. The Easter Bunny Tracker provides updates to kids of all ages as the Easter Bunny travels around the world.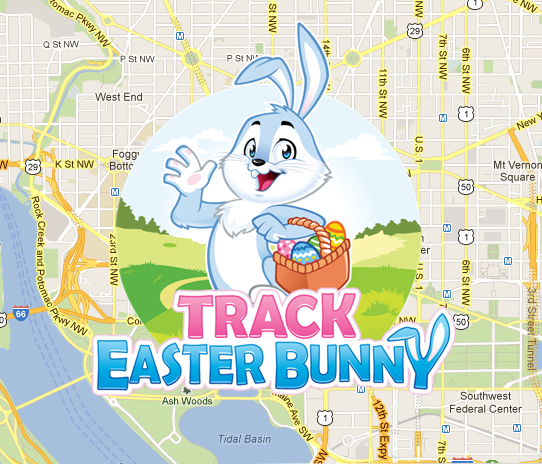 The Easter Bunny Tracker is undergoing maintenance in preparation for Easter 2018. Stay tuned for updates!
You can check our blog or join our newsletter for additional updates about this year's activities and our plans for 2018!