The Easter Bunny Tracker will begin tracking the Easter Bunny as early as 6 AM Eastern Time (3 AM Pacific Time) on Easter Eve morning, Saturday, April 19, 2014.  Remember, the date of Easter varies from year to year.  Easter 2014 is on Sunday, April 20.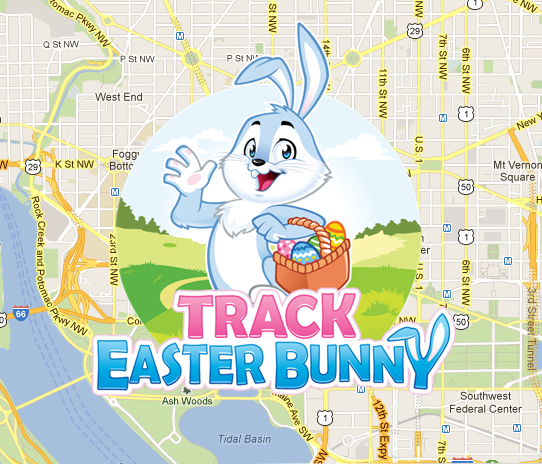 Our Easter Bunny Tracker provides real time interactive updates as soon as the Easter Bunny begins delivering eggs and candy. The Easter Bunny starts in the South Pacific and travels across the entire world all the way to the United States.
There is a chance the Easter Bunny could start traveling sooner.  If our observers in the field detect a change, we will be on top of it and will have our engineers turn on our Easter Bunny Tracker service immediately.
Posted in: Easter Bunny Tracker FAQs