Track the Easter Bunny with our Bunny Tracker: a service that lets you keep track as the Easter Bunny delivers Easter eggs and candy to the homes of children.  The Bunny Tracker provides updates to kids of all ages as the Easter Bunny travels around the world.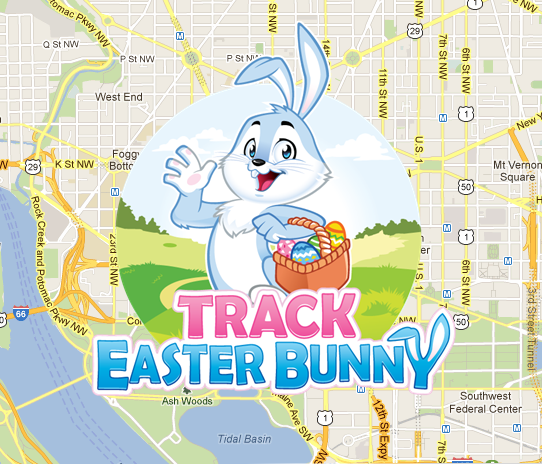 The Easter Bunny Tracker has been powered down following a successful 2015.
You can check our blog or join our newsletter for additional updates about this year's activities and our plans for 2016! We had lots of great suggestions for the website and app and we look forward to making more improvements to our Easter Bunny Tracker.