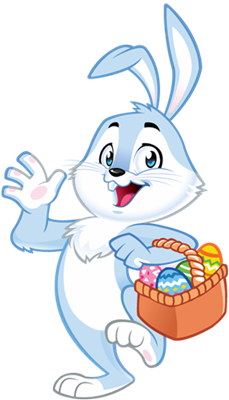 Easter 2018 is almost here! Millions of people love the Easter Bunny and that's where we come in. We're obsessed with helping the world keep track of the Easter Bunny.
The Easter Bunny Tracker is a service that lets you keep track as the Easter Bunny delivers Easter eggs and candy to the homes of children.
With the help of our volunteer observers out in the field, our engineers in-house, some sophisticated technology, and a complicated set of algorithms, we are able to plot the Easter Bunny's location in real-time each and every year.
The Easter Bunny Tracker for 2018 is undergoing maintenance. In 2017, using our interactive service we plotted the Easter Bunny's movements across the globe until the final deliveries were made Easter Sunday. The Easter Bunny delivered over 3 billion Easter baskets.
While you wait to track the Easter Bunny in 2018, there are a lot of other fun things to do in the meantime. In addition to the Easter Bunny Tracker, we have games, poems, FAQs, coloring pages, pictures, and many more activities for your enjoyment.
Stay updated by reading our blog, connecting with us on Facebook and following us on Twitter @bunnytracking.
We also have the Easter Bunny Tracker Countdown clock for 2018 so make sure to bookmark this page and return often for more updates.