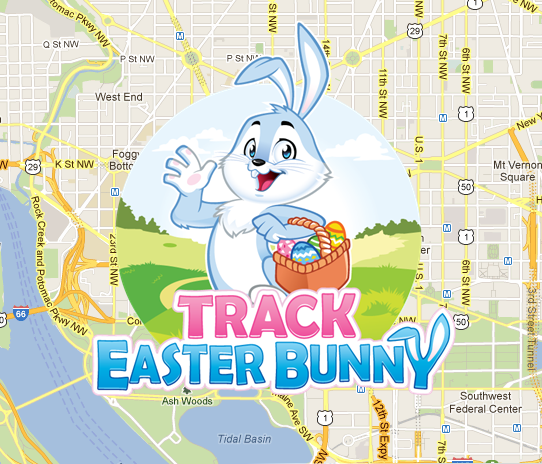 The Easter Bunny Tracker for the web will begin tracking the Easter Bunny as early as 5 AM Eastern Time (2 AM Pacific Time) on Easter Eve morning, Saturday, April 16th, 2022. The date changes every year.
Our Easter Bunny Tracker provides real time interactive updates as soon as the Easter Bunny begins delivering eggs and candy across the globe. Normally, the Easter Bunny starts in the South Pacific and travels across the entire world all the way to the United States.
If you want to start tracking the Easter Bunny sooner or throughout the year, you can download the Easter Bunny Tracker app for Android and iOS right now.
Posted in: Easter Bunny Tracker FAQs