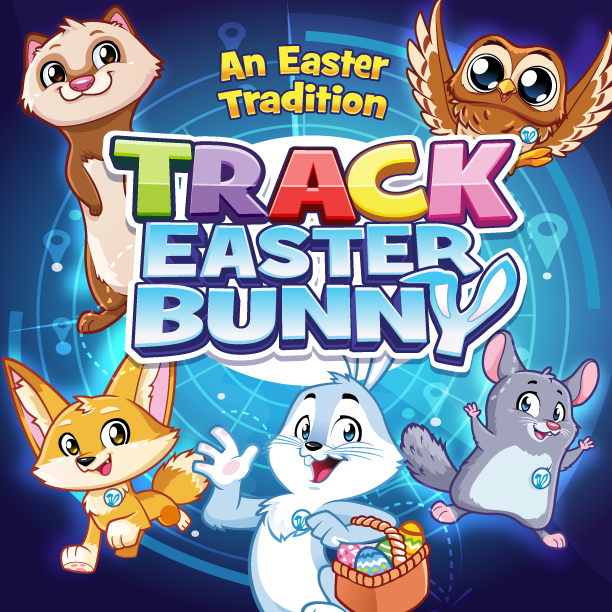 Hi TrackEasterBunnyFam!
Track Easter Bunny: An Easter Tradition has just been published in paperback on Amazon.
This easy-to-read, colorfully-illustrated story takes you on a magical journey from the Easter Bunny's Workshop on Easter Island to tracking the Easter Bunny as he makes his way across the globe on Easter Eve.
START A FAMILY TRADITION: Read this story each Easter with your little ones and their Easter Bunny Helpers. Your kids are sure to be enchanted by the Easter Bunny just as the helpers are enchanted by him.
BUY THE KIDS AN EASTER GIFT: This book makes the perfect Easter gift for kids and grand kids. It's a feel-good story for children of all ages that encourages imagination and creativity.
LEARN ABOUT THE EASTER BUNNY HELPERS: Discover more about the world of the never-before-seen Easter Bunny Helpers, who encourage kids to be kind and to respect others. The Easter Bunny Helpers are a group of magical animals who help the Easter Bunny. Each helper is inspired by a real-world animal like the elf owl and the fennec fox.
TRACK THE EASTER BUNNY: Track Easter Bunny, the internet's first and biggest Easter bunny tracker, takes you behind the scenes at Easter Island and explains just how the Easter Bunny and his magical helpers are able to deliver so many goodies to the young at heart all around the world in just one night.
HUNT EASTER EGGS: Go on the hunt for hidden Easter eggs. Two full pages of hidden eggs will engage kids as they search all throughout the playground for 19 eggs.
MAKES FAMILY CRAFTS: One of the best things about this story are the Easter Bunny Helpers – and feeling inspired to create your very own, one of a kind Easter Bunny Helper, just like you see in the book.
We hope you have a great day!
— The Track Easter Bunny Team