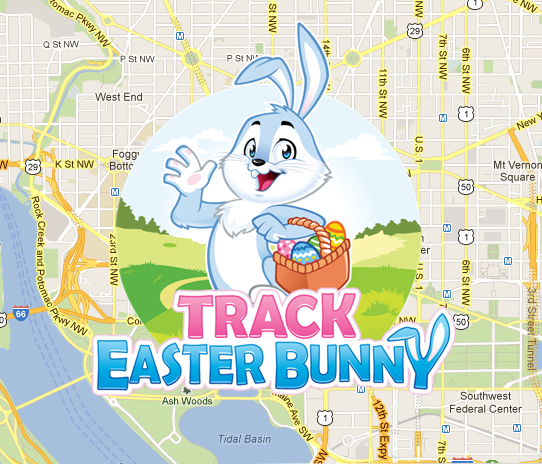 This week Track Easter Bunny celebrated its 10th anniversary. Founded in 2010, Track Easter Bunny is the internet's first and biggest Easter Bunny Tracker that empowers kids to learn all about Easter and the Easter Bunny in a fun and engaging way.
Track Easter Bunny has since increased in size and includes TrackEasterBunny.com, SantaTracker.net, Easter Bunny Email, EasterBunnyTracker.com, as well as mobile apps including Santa Tracker and Easter Bunny Tracker.
The Track Easter Bunny website has grown from just a few users to garnering hundreds of thousands (each Easter) since it launched the first Easter Bunny Tracker ten years ago.
In addition to our websites and mobile apps, our newsletters (here, here, and here) have reached nearly 6,000 subscribers, with more added on a daily basis.
Our social media presence continues to grow with our combined Facebook (here and here) and Twitter (here and here) followers reaching nearly 50,000. And this year we're expanding into YouTube (here and here) to better serve our users.
We have plans to develop additional titles in the future and hope you'll join us on our journey.
Thanks to all our loyal users for their continued support and feedback!
Happy Easter!
— The Track Easter Bunny Team